Why not? Italian cuisine brings a taste of Italy to Guelph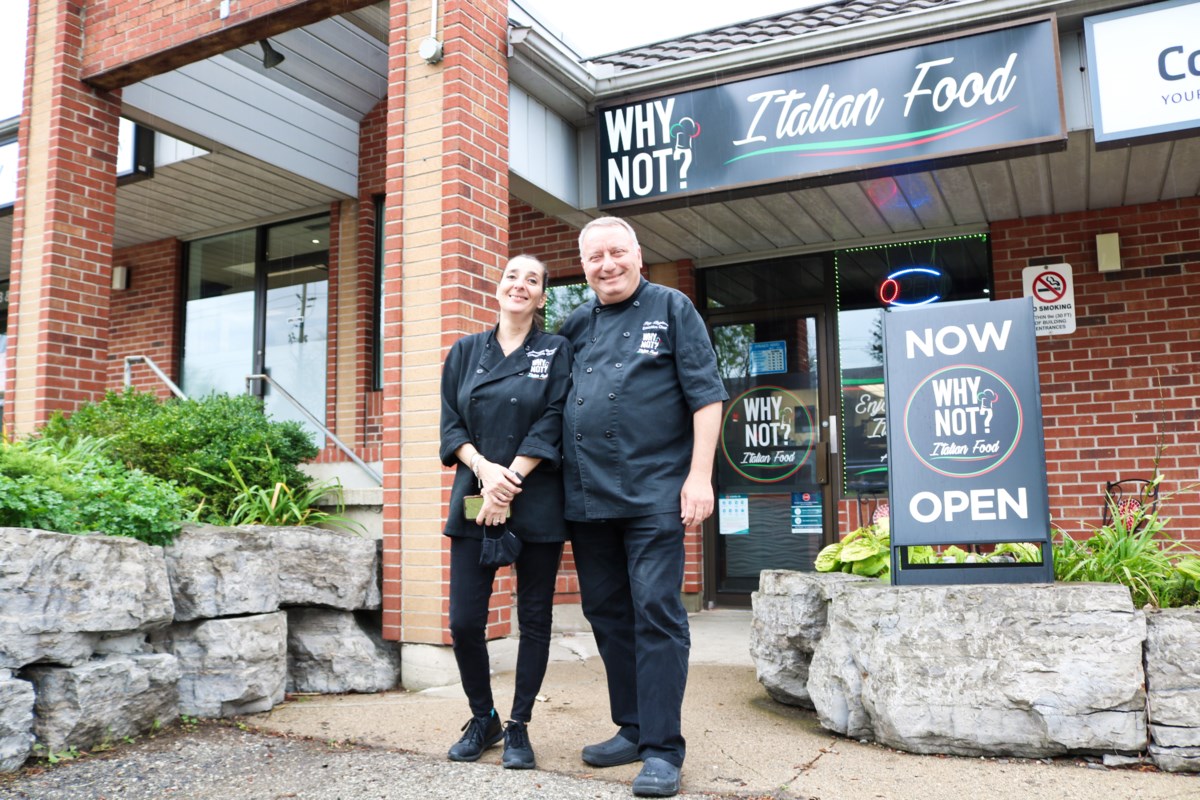 It was the decision to combine their skills and culinary experiences that led two colleagues to start a new take out business in Guelph.
Antonella Campo and Tony Pingitore are co-owners of Why Not? Italian Food, a store in a plaza at 570 Kortright Rd. W. Open 11 am-7pm Tuesday through Sunday, the red brick storefront offers authentic northern and southern Italian cuisine.
"We still prepare traditional dishes (from) all regions of Italy," said Pingitore, who has 20 years of experience in the hospitality and culinary industry, "but we still prepare foods that are not listed on their menu."
Campo, who has said she cooked food for the Italian military and served as a chef for the two Mississauga school boards, says everything they serve is served with passion.
You won't find pineapple at Why Not? Campo said of their strict respect for tradition.
In addition to offering traditional cuisine, residents will find a sandwich shop with fresh produce and a grocery section in the store offering items imported from Italy.
"People come here and say, 'Oh, I remember that! "Campo said of residents browsing their grocery section.
Don't feel like creating something from scratch? They also sell frozen meals, fresh pasta and pasta sauces, pizzas, and dishes that you can reheat at home.
While the food is old fashioned, there are a few new new items that can be found in the store like an art gallery and pizza cones.
Located along the hallway towards the back of the store, artwork hangs on opposite walls from artists from Guelph and Wellington County. Two artists are featured each month, said Pingitore, who is a staunch supporter of the arts community.
"To have a hallway that does nothing is wasted space," he said.
When it comes to their pizza cones, Campo explains that she thought of the idea two years ago. In the store, the cones are displayed in a display case.
"Everyone has a sliced ​​pizza, you want something different," she said. "It's full of cheese, sauce and maybe a garnish."
When the duo started planning their business, it didn't take long for them to decide to start it in Guelph. Currently living in Mississauga, Pingitore said Guelph has a small town feel with lots of families and a sense of community.
"Guelph is what Mississauga was 40 years ago," Pingitore said of the city. "Therefore, we fell in love.
The two owners are delighted with the official opening of the store on October 23, where residents can come and taste their menu from 11 a.m. to 2 p.m.
Since a smooth opening before the 23rd, the store has seen support from residents and other nearby businesses.
"We put a lot of effort into it, especially after two years," Campo said. "We want him to succeed, he's our baby."
To learn more about Pourquoi pas? Italian Food, you can find the company on Facebook and Instagram.