Thousands of olive trees destroyed by fires in Tuscany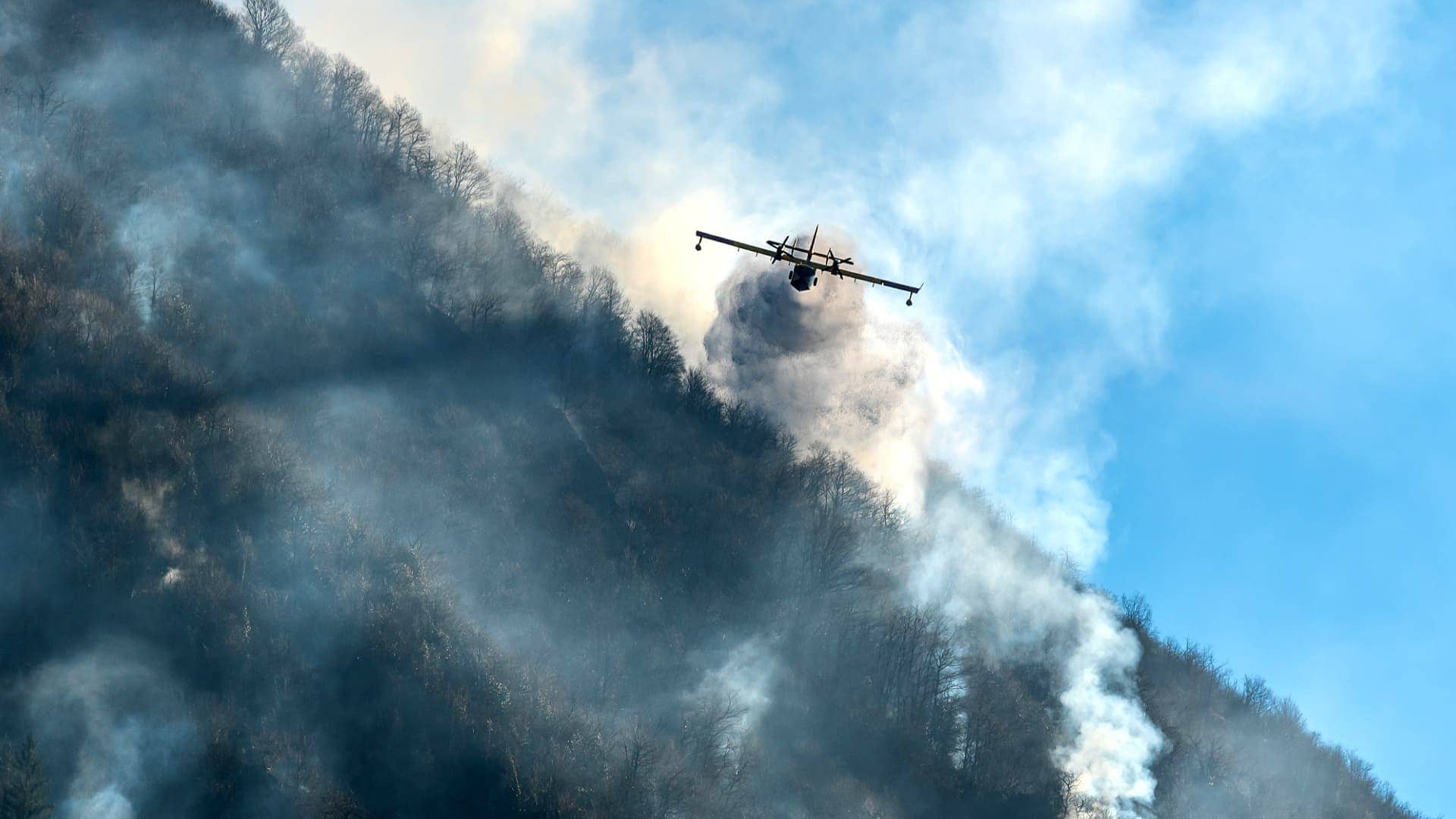 Wildfires are burning hundreds of hectares of olive groves, vineyards, forests and farmland in the central Italian region of Tuscany as the country's scorching summer drags on.
In the south of the region, 2,400 residents of a village on the slopes of Mount Amiata were evacuated as local authorities struggled to contain the flames.
Local growers now see ashes in place of those orchards where they used to play as children. It's time to work on prevention.
Further north, in Chianti, renowned for its wine production and olive growing, flames enveloped an abandoned olive grove. From there, the wildfire quickly moved to a wooded area close to a residential area.
Regional authorities said winds, high temperatures and parched soil from prolonged drought had sparked fires in one of Italy's most important agricultural regions.
See also:The 2022 forest fire season is expected to be the worst in Europe
In Lucca, west of Florence and not far from the coast, a large forest fire has destroyed hundreds of centuries-old olive trees dotting some of the picturesque hills of the Massarosa region.
Local farms had to shut down operations for at least a few weeks, causing a severe setback as July and August are the peak months for such agritourism.
Meanwhile, another forest fire affected the region of Siena in central Tuscany. As a result, the inhabitants of the region have become accustomed to seeing planes and helicopters flying which accompany the containment operations carried out by firefighters and volunteers.
Farmers' association Coldiretti estimated that 279 wildfires burned across Tuscany in June, a 136% increase from June 2021.
According to the association, the fires devastated 549 hectares in Tuscany during the first six months of the current year. The region also saw a 77% drop in rainfall over the same period.
"We went to Massarosa and found a dire situation, with hundreds of hectares involved and significant damage to olive groves," said Andrea Elmi, president of the Lucca branch of Coldiretti. Olive Oil Times.
"After such a devastating forest fire, these trees, these orchards no longer exist, because the fire burned them from the roots," he added. ​"We saw the sometimes still intact awnings collapse right next to the black smoky trunks.
Elmi noted how the damage caused by the fires is weighing heavily on the farmers who own the groves and the rest of the affected areas. In many cases, forest fires have damaged small groves used by locals for non-commercial self-consumption.
"Not only are wildfires fueled by abandoned land where lack of management facilitates the spread of flames, but since such fires focus on these small orchards, many landowners give up and add their burned groves to the long list of abandoned land," Elmi said.
Coldiretti estimates that at least 60% of wildfires are caused by negligence and arson.
See also:Tuscan Growers Triumph at NYIOOC, Overcoming Late Frosts and Summer Heat
According to the association, each hectare burned by the flames costs the community an average of €10,000, expenses which cover fire-fighting operations, the rehabilitation of damaged land and the accounting for economic damage.
"To clean up a burned forest, we will need at least 15 years, with damage to the environment, incomes, jobs and tourism," Coldiretti said of the damage to the heavily forested region.
"Such devastating incidents leave residents with a sense of anger and loss," Elmi added. ​"For activities such as farms, forced closures and cancellations represent an immediate drain. »
"Local growers are now seeing ashes in place of those orchards where they used to play as children," he said. ​"It's time to work on prevention.
Elmi stressed that the fight against the abandonment of olive groves and agricultural land should be seen as the first step.
"We could work on this by making it easier for farmers to set up and start new agricultural activities," he said. ​"Farmers need to see a path to earning an income, and these days that path is getting harder and harder to see.
"Production costs are skyrocketing, the effects of the Covid-19 pandemic are still weighing on the sector while the war in Ukraine is making everything more difficult," Elmi added. ​"Farming today is for heroes.
Elmi also underlined the importance of the proposal supported by the Coldiretti and other groups, the so-called ​"small ponds project.
The project aims to build a network of thousands of small reservoirs to collect rainfall throughout the year that can be used by farmers for irrigation and by firefighters.
"In the current period, with war and related uncertainties, a national effort is underway to identify new and larger areas to grow staple crops," Elmi said. ​"This cannot happen in the Po Valley, because we have already reached the maximum possible expansion there, but it should happen on the slopes of the Apennines, a more difficult environment.
"There, these small basins would contribute to bringing these lands back into production while combating the phenomenon of land abandonment and supporting firefighting operations," he concluded.