The family behind some of Salinas' most popular Italian dishes is rolling out a new way to serve meatballs. | Eat + Drink – Monterey County Weekly NOW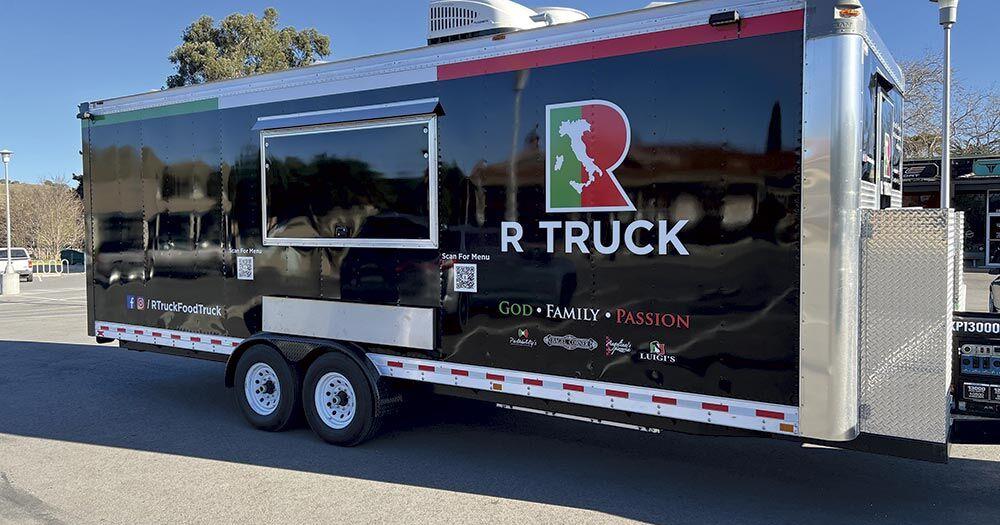 There are few families in Monterey County who have fed more people than the Bozzo/Filice family. Hailing from the Calabria region of Italy, these families have shared their collective passions for family, faith and original recipes with countless locals for decades.
What began in 1975 as a stand-alone Italian restaurant just off Highway 68 in Salinas eventually grew into four different family restaurants spanning the length of the Salinas Valley, ranging from Angelina's, located in the Toro Park neighborhood (est. 2007) at Luigi's in Gonzales (since 2014). Pair them with the wildly popular concepts Pastabilities (2016) and Bagel Corner (1996) in the middle of Salinas, and you're almost guaranteed to have tasted some of their age-old family recipes at one point or another.
However, in case you haven't, the family business has spawned another creative concept that you may soon find near you.
"People always ask us if we can open a new restaurant in a new location," says family matriarch Gina "Nonna" Filice. "But it's very difficult to do that, especially with everything that's going on," she adds. "So we think our truck is a convenient way for us to share some of our favorite dishes from all of our concepts with even more customers."
The vision of "our" truck has now become reality in the form of the R Truck Food Truck. (Our = R, understood?)
You can think of it as a greatest hits playlist on wheels – the menu represents some of the most popular dishes from existing restaurants. There will be breakfast burritos from Bagel Corner alongside blackened chicken Alfredo, strips of calamari, customizable homemade pasta at Pastabilities, as well as soups and salads.
"This truck is a representation of our history," says Mike Filice, co-owner of R Truck and operator of Bagel Corner in Salinas. "It functions as a versatile mobile kitchen and we can serve a variety of our favorite Italian dishes from all of our concepts."
The truck's logo takes up the colors of the Italian flag, in the shape of an "R", and includes the famous Italian "boot" in the middle. The logo represents everything that is important to the family business: from its heritage in Calabria (located at the toe of the boot) to its current family traditions.
"We like to feed people. It's at the heart of what we do as a family," says Gina, originally from Italy and a career restaurateur whose primary role in the business now is to look after all of her grandchildren.
It's a role she cherishes. "I'm just 'Nonna' now," she said.
The creation of the R truck was a family business that included members other than those who currently operated restaurants. Family members like Aaron Besaw (Ralph Bozzo's son-in-law) who only recently joined the family business and now manages truck operations. Given that he and his wife are now expecting their sixth child, Besaw knows a thing or two about what people eat.
"We've created a pretty amazing kitchen on wheels," says Besaw. "It's a family collaboration with a menu we know people will love."
In addition to their standard and basic menu items for normal business functions, the R Truck will be available to host private parties and other special events, for which they will offer customizable menu options…as long as those options are available. stick to Italian cuisine, of course. .
"This truck is equipped to do everything from fried calamari to grilled sandwiches, pastas and steaks," says Mike, "but we are proud of our Italian heritage and our family recipes will continue to be our focus."
The R Truck recently pulled up in the Star Market parking lot for a test drive, and there are more to come.
So when you find yourself craving meatballs, keep an eye out for the R.