Pakistani to get job opportunities in Italy?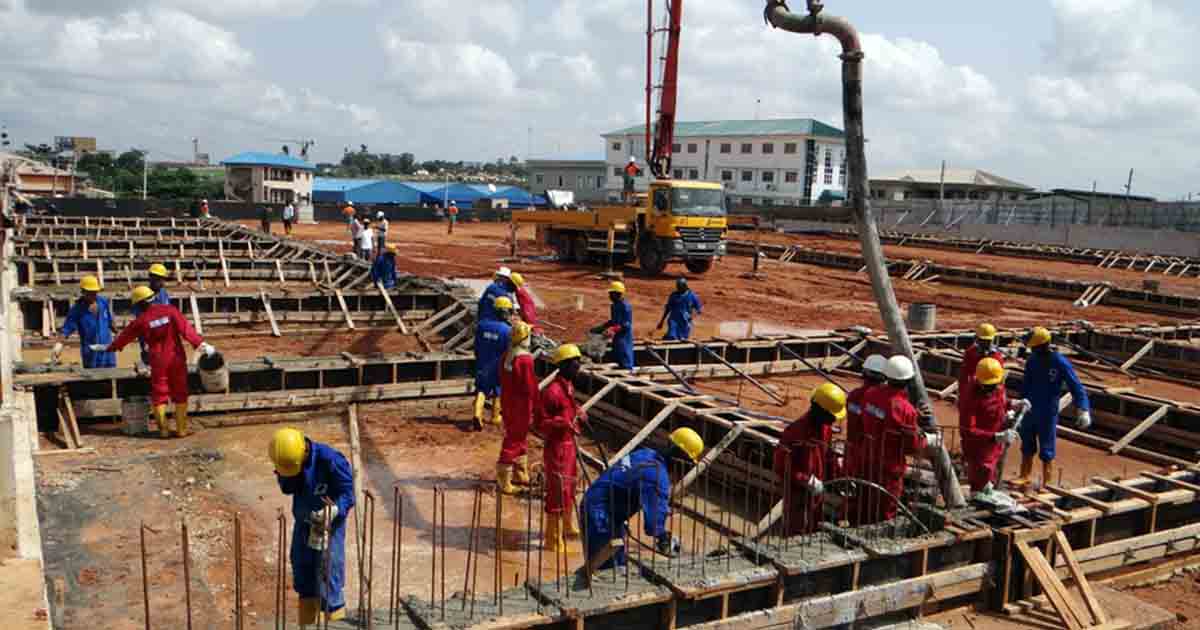 Pakistan's Ambassador to Italy, Jauhar Saleem, on Saturday expressed hope that Pakistan and Italy will soon sign a labor agreement, which would provide job opportunities for Pakistani skilled labor in the market. potential Italian.
Documents are being exchanged between the two parties to finalize the working agreement and positive news is expected soon, he said in an interview with media via video link from Rome.
During a media interview, Jauhar Saleem informed that a draft agreement was shared with the Italian side in March 2022 and negotiations are expected to start soon.
He said the labor agreement aims to provide Pakistani workers with full access to the Italian labor market.
Read more: On Labor Day, Pakistan must revamp its labor laws
Responding to a question, he said that embassy lobbying also helped Pakistan to be reinstated in Italy's seasonal work visa program for 2021 and 2022, which would provide various opportunities for our workers in the agriculture and services.
Italy should allow around seventy thousand seasonal workers from certain countries in 2022 to come to work in Italy, he said.
Pakistani workers under the seasonal work visa program have started arriving in Italy since March 2022, he said.
Italy has a huge demand for workers in the agricultural sector, hospitality services, construction, logistics, truck drivers and information technology (IT) engineers and professionals.
Ambassador of Pakistan to Italy,@JauharSaleem said that Pakistan and Italy will soon sign a labor agreement aimed at providing employment opportunities for Pakistani skilled labor in the Italian markethttps://t.co/rHyDsPmcfD pic.twitter.com/5zZrBXmYbj

— Radio Pakistan (@RadioPakistan) April 30, 2022
According to Confindustria, Italy's largest employers' association, there are approximately 193,000 vacancies in the industrial sector.
Confindustria estimates that 45,000 jobs should be available in the technology sector.
It is estimated that around 200,000 Pakistanis currently reside in Italy, he said.
The Ambassador said that this number is continuously increasing and that in 2020, the Pakistani Embassy facilitated the regularization of around 18,000 undocumented Pakistani workers by legalizing their stay in Italy through an Italian government amnesty program. .
Italy, the EU's third-largest economy, has a working population of 25.9 million people with a participation rate of 59%, he said.
It said its service sector employs 70.4 percent of the labor force while industry and agriculture attract 25.8 and 3.68 percent of the total labor force respectively.
Read more: When will Pakistan take the plight of child laborers seriously?
He said Italy faced the problem of an aging population with the second largest elderly population in the world after Japan.
Ambassador Jouhar said this means that Italy will continue to need immigrant workers in several sectors of its economy.
In order to utilize this opportunity, the Pakistani Embassy in Rome has been engaging intensively with the relevant Italian authorities to explore labor sourcing opportunities from Pakistanis, he informed.
In 2021, the Italian side agreed in principle to negotiate a labor services agreement with Pakistan.
Responding to another question, he said that some of the most in-demand positions will include software/application designers and developers, computer equipment designers, and telecommunications system designers.
Read more: Pakistan overtakes India in labor exports
He said the ongoing pandemic has increased the demand for IT services.
The Pakistani Embassy in Rome is promoting the sourcing of IT and BPO (Business Process Outsourcing) services from Pakistan and some Italian IT companies have shown interest in investing in Pakistan's IT sector, he said.
Courtesy: APP