Italian cultural center marking 70 years of rich history in Calgary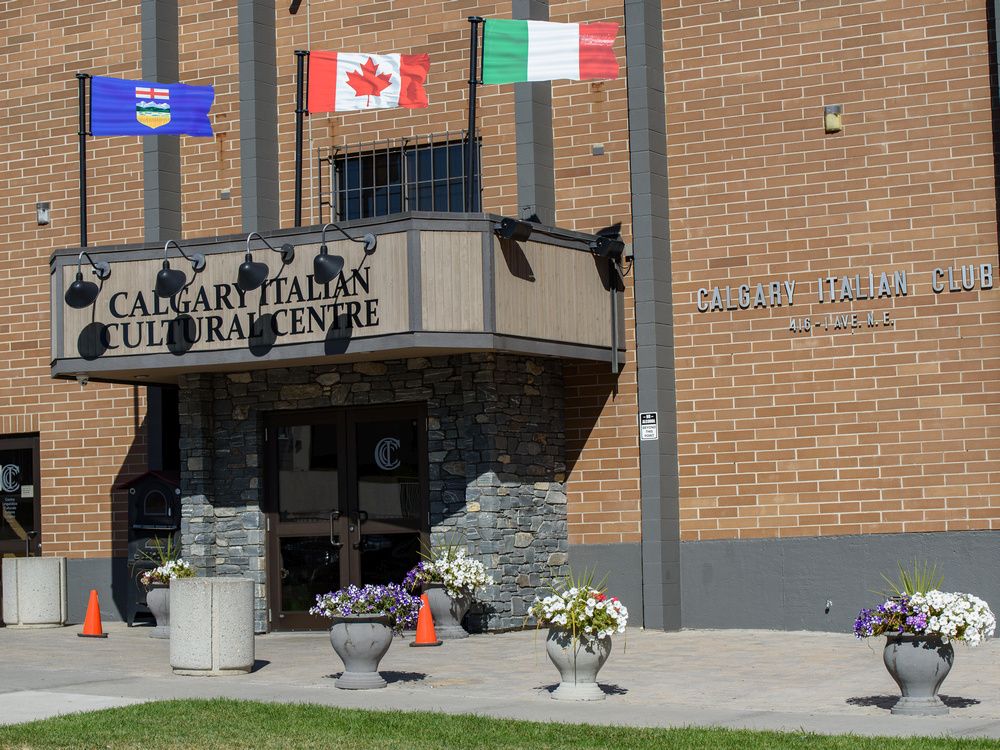 Content of the article
The Italian community has been active in the Calgary area for much of the city's history. The construction of the railway brought many Italians here around 1910 in search of employment, and most settled in the Bridgeland area to be close to their work.
Content of the article
Social activities take place in people's homes, but as Little Italy grows, some form of organization is needed to address the challenges faced by newcomers.
Content of the article
In 1918, Loggia Giovanni Caboto No. 8 was founded as a branch of a Fernie-based organization, with dues-paying members who assisted others in times of illness or death. The Depression and two World Wars brought many challenges, but after immigration restrictions were lifted against Italians, another wave of arrivals began following the Leduc oil strike.
The influx of new families meant a growing need to help them and in 1952 the Italian-Canadian Society of Calgary was incorporated – now known as the Calgary Italian Cultural Centre, it celebrates its 70e anniversary.
Content of the article
In 1959, the club was able to purchase a Bridgeland barn as a permanent home, but after a fire in 1976 destroyed the building and all of the club's memorabilia, members rallied to rebuild it into a three-story structure. Through government grant money, aggressive fundraising, and member debentures, the new 30,000 square foot center was built with opportunities for revenue streams.
The third floor is leased to the Calgary Italian School, which teaches Italian language, culture, and history to students from kindergarten to grade 12.
The 250-person second-floor event space is constantly busy with weddings, baptism and confirmation celebrations, and business meetings. It is also available to non-members, currently hosting meeting space for three Rotary clubs.
Content of the article
The lower level is where Calgary's only indoor bocce courts are still a vibrant source of recreation. And along with the administrative offices and a main kitchen, this is also where the popular La Cantina restaurant and 50-seat private dining room are served by Roma Catering, which has the catering contract for the entire establishment. .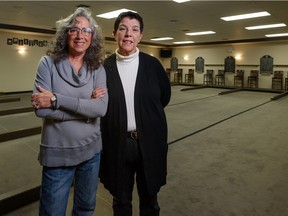 Club historian Linda Blasetti has many fascinating stories to tell over the club's 70-year history.
Italians love their wine and have always made it for home consumption with imported grapes. But the RCMP raided the homes of 17 Italian families quite aggressively one night in November 1964 to enforce the letter of the law. Between midnight and 3 a.m., the wine and equipment was confiscated and destroyed, and all of the wine – except for the samples kept as evidence – was poured out. Each of the families was fined $1,000, leading others to destroy their supplies for fear of further legal action.
Content of the article
The Calgary Italian Club organized the community and hired young lawyer Darryl Raymaker, who petitioned the Alberta government to change the Liquor Control Act. After a nearly three-year struggle, the laws were changed to allow individuals to make wine in their homes for personal consumption.
This law is still in effect and Raymaker, who became chairman of the Calgary Police Commission, is still welcome to lunch at La Cantina.
History also includes the famous Ferrari raffles and Italian Sportsmen's Dinner fundraisers, as well as support for numerous charities and community events.
The Calgary Italian Cultural Centre, under the direction of General Manager Rafela Grossi, remains a member-owned club, but is open to all.
Content of the article
Remarks:
Villages Calgary, the city's only fully certified non-profit fair trade market (formerly Ten Thousand Villages) has a long history of helping marginalized communities around the world. For the past 10 years he has hosted a certified fair trade rug event at his shop at 220 Crowchild Trail NW This year's event, until October 2, features 200 unique, designed and hand-knotted rugs by adults from several Pakistani families in their homes, some with up to 500 knots per inch. Natural dyes are made from things like nut shells, orange peels, pomegranate skins, and tree bark, and are used on wool and silk to make rugs. "Rugs are a significant investment, sales affect the artisan family as well as the buyer's personal space, and they can last a lifetime," says Serena Kolodka, Director of Villages Calgary.
David Parker appears regularly in the Herald. Read online at calgaryherald.com/business. He can be reached at 403-830-4622 or by email at [email protected]