Italian cuisine in Sydney: Otto Restaurant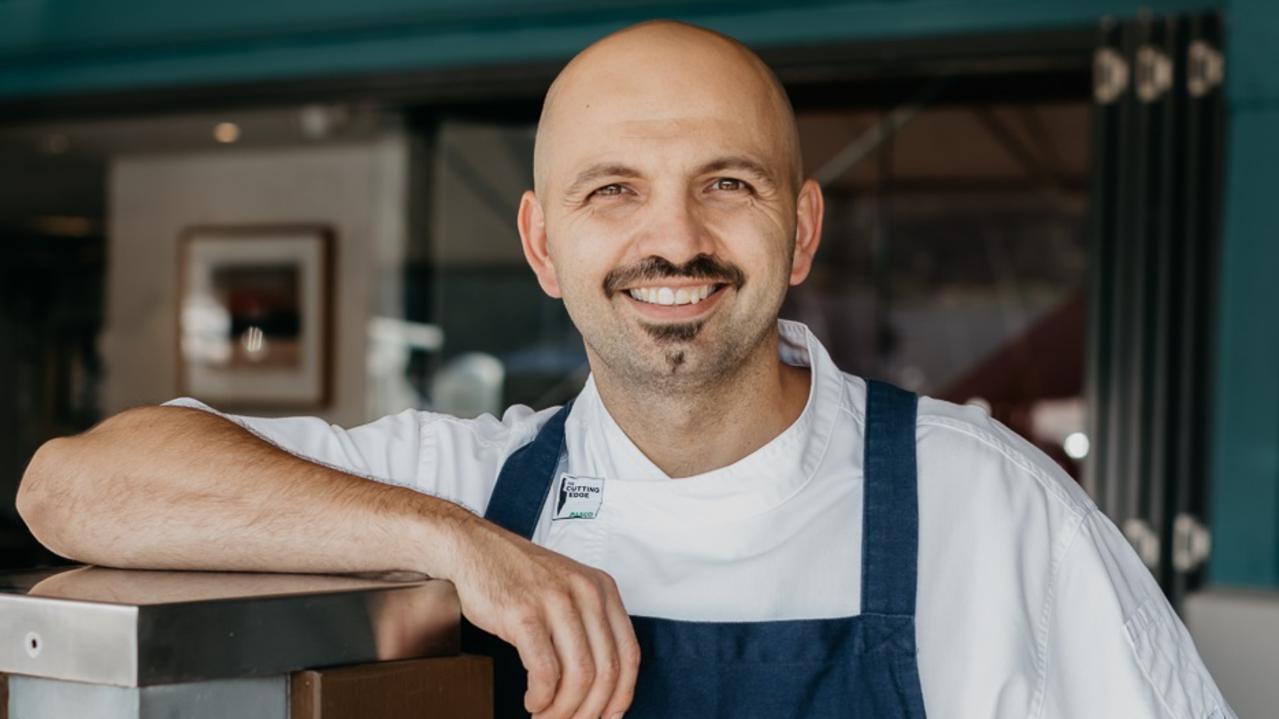 Australia's love affair with Italian cuisine has been developing for over half a century, and during that time we've added our own influences.
Imagine a morning without the aroma of espresso, weekday dinners without pasta or Parmesan, a salad without the sparkle of extra virgin olive oil.
How about dining out without puffy crust pizzas or the creamy, drizzled perfection of a bowl of tiramisu?
Italian cuisine has had such an impact on the way we eat in Australia that now it seems impossible to believe it hasn't always been there.
But go back 50 or 60 years, before the wave of post-war Italian migrants and their families were truly embraced by the wider community, and many of these foods were viewed with suspicion. The only coffee was instant. This wonderful oil was considered medicine at best. How times have changed.
While we might think of Italian cuisine as one cuisine, the truth is that it varies greatly from region to region. Even neighboring villages can have long-standing disputes over how to prepare a particular recipe.
In general, tomatoes, eggplants, olives, and seafood are staples in the warmer south. As the temperature drops and the altitude rises further north, there are more dairy products, pork, rice, and polenta. Other places will have special specialties: the Moorish influence in Sicily, for example, or the rustic preparations of Puglia made from wild bitter green vegetables.
Modern, multicultural Australia has wrapped our arms around all of these influences, with a bit of American spice (and American style pizza), and made them our own. We've also added our own interpretations, such as the family's favorite spag bowl, at best a distant relative of the meat stew of Bologna and its surroundings.
Local food legends from Maggie Beer to Stephanie Alexander, Guy Grossi and Stefano Manfredi showed us how to take ideas from the Mediterranean and adapt them to the fabulous products available here.
But eating Italian is more than a collection of recipes. It is a way of life in which very few waking moments are not spent planning, cooking or eating food. It's a passion for the freshest, most seasonal ingredients that borders on an obsession. And it's the unique camaraderie that is generated when you sit around a table and share a feast with your family and friends.
WHAT MAKES A PERFECT ITALIAN MEAL?
Richard Ptacnik is the chef at OTTO Sydney, a restaurant known for its modern Italian cuisine steeped in classics.
He explained that it is not just the food that is inspired by Italy, but the whole dining experience.
"At the heart of what we do at OTTO is an old-fashioned hospitality approach to dining, delicious modern Italian fare and a spectacular waterfront setting. For me, Italian cuisine is generally characterized by fresh ingredients of the highest quality, technique and simplicity.
"At last count, we have served nearly 300,000 dozen Sydney rock oysters over the past two decades and over 8,000 liters of Martinis espresso. Our Carpaccio and Caprino with Truffle Honey and Carasau Pane are both favorites on our à la carte menu, and the marinated beet ravioli is a must.
Although he is fortunate to have world-class produce in Sydney, Mr Ptacnik said there is one region in Italy that every foodie should try to discover.
"If you are serious about exceptional food, you should visit the region of Emilia Romagna which is in the northern part of the country. The region is well known for the Parmigiano Reggiano cheese, the balsamic vinegar from Modena and the delicious prosciutto from the city of Parma.
"Emilia Romagna is famous for being home to the gastronomic capital of Bologna, for the red lambrusco and is also the birthplace of one of the best Italian dishes of all time, the iconic ragù pasta dish."