Death of Tony May, a giant of Italian food and wine in the United States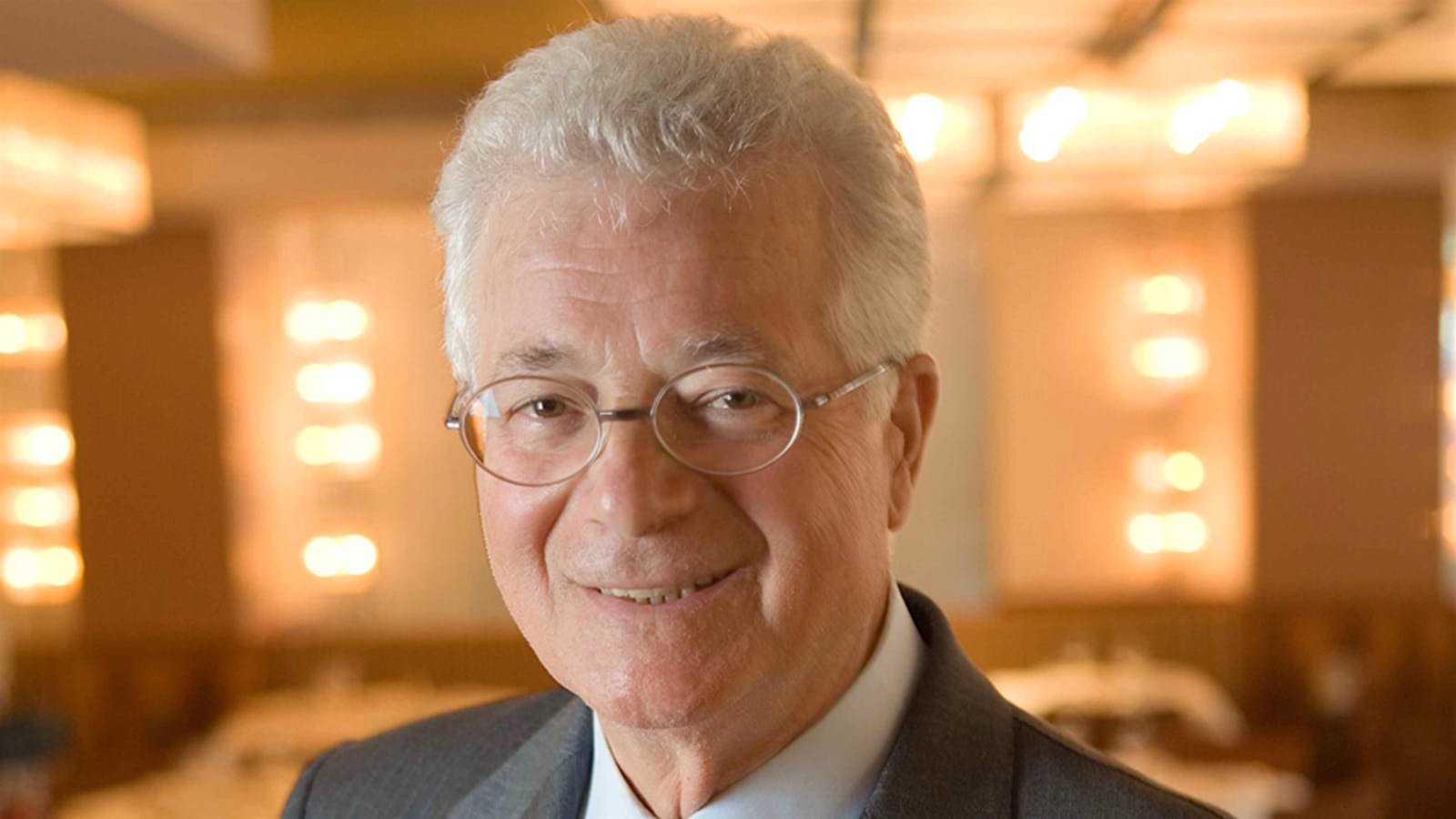 Americans are crazy about all the diversity of fine Italian food and wine, and for that they have restaurateur Tony May to thank in large part. Best known as the man behind New York restaurants San Domenico, Palio and SD26, May died aged 84 on April 3 after a brief illness.
The eldest of eight children, May was born Antonio Magliulo in a town near Naples in 1937. As a young man, he found work on ships ferrying Italian immigrants to Argentina and eventually made it to New York in 1963. He found this happened because New World Italian food bore little resemblance to the food he had grown up on. Several generations in a new country, adapting to local produce and local tastes, had created a hybrid Italian-American cuisine. May decided to introduce authentic Italian cuisine.
First at the Rainbow Room, where he started as captain in 1964 and became general manager in four years, then at his restaurants Palio, San Domenico and SD26, May pushed for better produce and more rigorous technique. He actively pursued culinary exchanges, bringing chefs and winemakers from Italy to show off the best of the country and sending American chefs across the Atlantic to learn.
May's rigor aroused great loyalty. Chef Paul Bartolotta, currently owner and co-founder of Bartolotta Restaurants in Milwaukee and former chef at Spiaggia in Chicago and Bartolotta Ristorante di Mare in Las Vegas, opened San Domenico in May and has enjoyed years of his tutelage in the United States. United and Italy. "My story is directly due to Tony, 100%," he says. "From a personal level to a professional level to a business level, I owe everything to Tony." Until May, he learned Italian cuisine from the source, learned how to manage a restaurant and met his wife.
"Tony was quite frustrated that there was food from southern Italy that was tomato sauce and food from the north was cream sauce," Bartolotta recalled. May had three approaches to Italian cuisine in the United States: "Traditional and regional was one. The original manual. And then you have a regional inspiration. Tony also believed that you could do creative cuisinethe third type, where Italian cuisine could be modern.
May also founded the Gruppo Ristoratori Italiani with the Italy-America Chamber of Commerce, to promote Italian food and wine. It was new at the time: American gastronomy was resolutely Francophile. "Tony was not just promoting Italian food, he was promoting Italian culture in every way possible," Bartolotta said.
Andrew Carmellini, who now runs nearly 20 restaurants including Locanda Verde and Carne Mare in New York, also started early from May. He was 19 and was a private chef for New York Governor Mario Cuomo and his wife, Matilda. When Carmellini told Matilda he was going to work for chef David Bouley, she arranged a meeting with May. " You are Italian. You should cook Italian food," she told him, Carmellini said. He got the job.
"I definitely learned what real Italian cooking works for Tony," he recalls. "And then I was in Italy for a year, then twice a year for 30 years. It started with Tony. He was one of the first people to really hammer home what was real Italian food.
Carmellini sees May's influence everywhere. Spaghetti alla chitarra con pomodoro, square-cut noodles with a quick-cooked tomato sauce, a simple pasta dish that requires precision, was unheard of then but ubiquitous now. "Cacio e pepe, which, let's face it, is basically adult macaroni and cheese at this point, was a dish in 1992 that couldn't be found anywhere in America," Carmellini said. "So when he went to Italy, he was always smuggling food. He was bringing back a wheel of cacio e pepe cheese – salty Roman pecorino with black pepper inside. He came back into the kitchen, put on an apron over his suit, grated some cheese into a bowl, boiled some pasta, put some pasta water in the bowl. It didn't exist here. »
May is survived by his wife, Hamila, and his daughter and business partner Marisa.
May helps her daughter Marisa make pasta; from an early age she occupied the San Domenico front and was his business partner at SD26.
---
Stay on top of important wine stories with Wine Spectator's free Breaking News alerts.